Go on a soulful journey into the chakra system...
Our chakra-Vinyasa yoga teacher training is an immersive, retreat style experience for yoga teachers. this 1-week training includes your stay and meals. Enjoy our oceanfront retreat centre, jungle and ocean view yoga spaces, meditation platforms, virtually private beaches and miles and miles of unspoiled paradise.
This is a full and complete course on its own. It is also a module of our Yoga Alliance registered 300hr YTT. 
Chakra-Vinyasa Yoga Teacher Training
7:00 – 8:30am morning chakra-themed yoga flow
8:30 – 9am beach meditation and mindfulness exercises
9 – 10:30am Breakfast break
10:30am – 1pm Chakra Vinyasa Yoga Theory
1pm – 3:30pm Lunch Break
3:30pm – 6:00pm Workshops, discussion, practice teaching, mindful communication skills
6pm – 7:00pm Sunset & Dinner break
7pm – 8:30pm evening satsang (Q&A, philosophy chats, dance parties)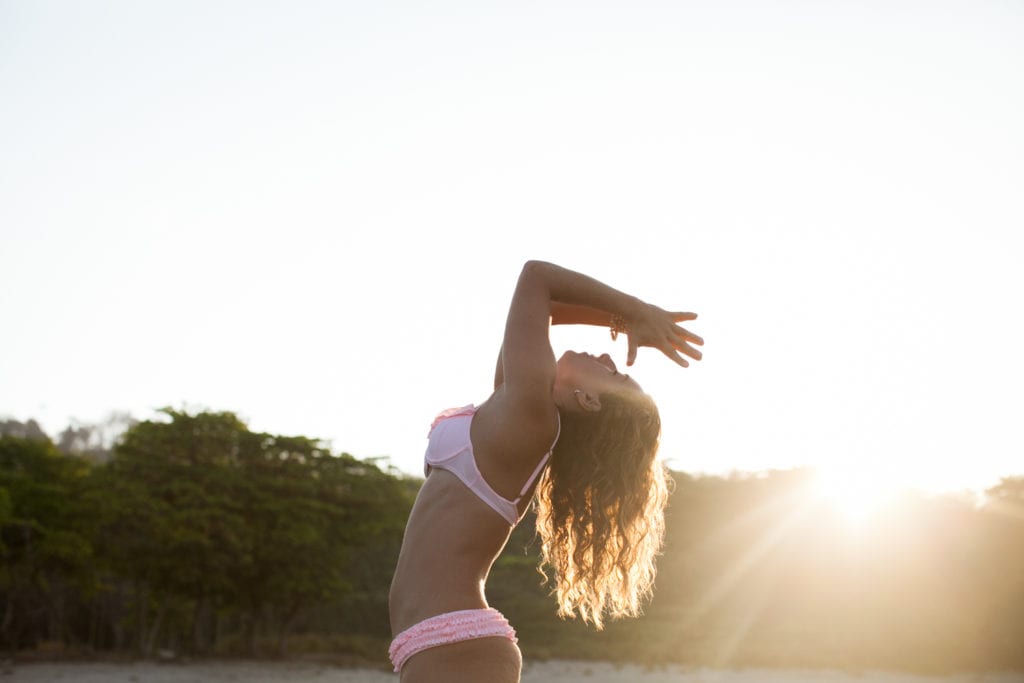 This Chakra-Vinyasa yoga teacher training will touch on:
History and origins of the chakra system
How to understand chakras from a Western perspective
Where Chakras meet science
How the chakras can help us better understand ourselves- mind, body and spirit
Mantras to awaken each chakra
Hindu deities and their stories as they relate to the theme of each of the seven chakras
Yoga Asana that calm, balance and stimulate each chakra
How to sequence yoga asana classes for the chakras
Rituals and practices to get in touch with your system, chakra by chakra
This teacher training includes your stay + 3 meals per day at our retreat center at Maderas Beach, Nicaragua. Located just outside of the lively beach town of San Juan Del Sur, Maderas beach is a safe and quiet haven.  Our oceanfront private villa is the perfect setting for a month spent in paradise! You'll get sunset views every evening from our dipping pool and our yoga shala boasts a 180 degree view of the ocean and the surf break! We also have a jungle yoga deck and 82 acres of hiking trails on this private property to explore.
Every morning you can meditate on the cliffs of this dramatic coastline that gives way to perfect beaches for walking and some world-class waves for surfing. This place is serene and stunning.
GETTING HERE: Maderas beach is located just 2-houra from Liberia, Costa Rica (LIR) airport and 2-hours from Managua Airport (MGA). Flying in to either airport. We can have our partners at the retreat center organize your transfers to us at Maderas Beach.
Yoga Academy International is a recognized and registered yoga school with Yoga Alliance. When you graduate our course you will be a certified chakra-vinyasa yoga teacher. This course also counts as 60hrs toward Yoga Academy International's 500hr YTT. On completion of 3 elective modules + our core module, you can register as RYT-500. 
Tuition for this program is $1765USD. Your chakra-vinyasa yoga teacher training includes:
9 nights at our private, oceanfront retreat center
3 locally sourced healthy meals daily
Daily Asana and Meditation practice
An opportunity to live your yoga, lifestyle and ethics
Campfires, singing, dancing, stargazing
A safe, sacred space for you to grow in to the most authentic and happy version of yourself
Mentorship and personalized guidance
* please note, there is 1 day off mid-way through this training. Meals will not be included on the day off. This is your opportunity to support local restaurants and visit the area!
There are no extras or hidden fees associated with our program. We invite you to come as you are and we will provide you with everything you need. Payment plans are available.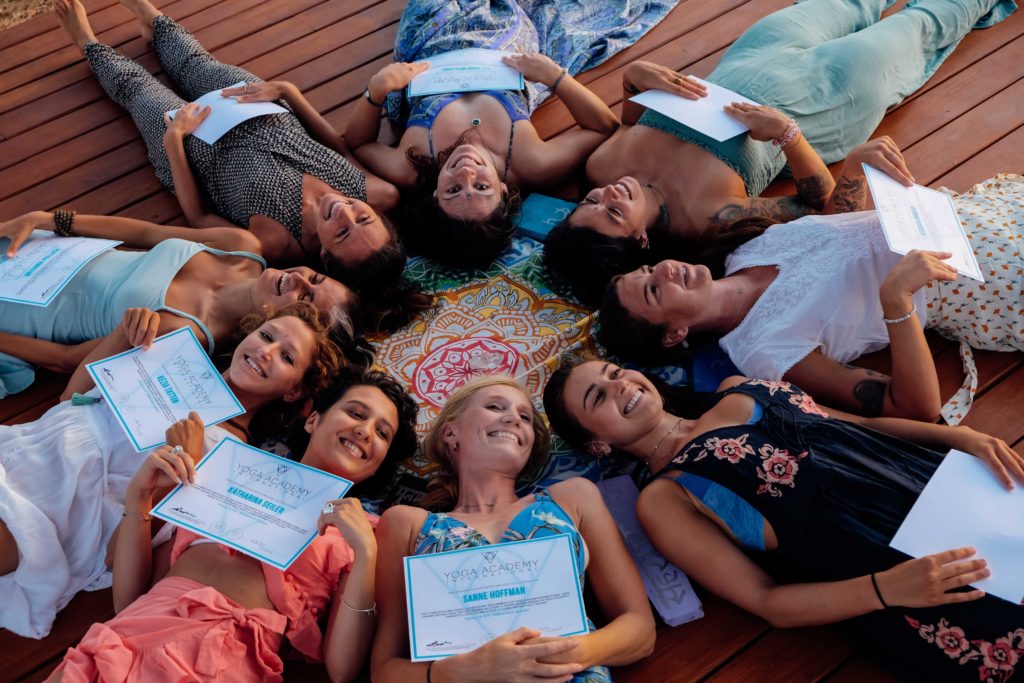 NOT JUST AN AVERAGE YOGA TRAINING; IT WAS AN ENRICHING LIFE EXPERIENCE. I LEARNED SO MUCH ABOUT THE MANY ASPECTS OF YOGA AND MEDITATION. AS WELL AS MORE ABOUT MYSELF. I RECEIVED THE TOOLS TO LEAD A MORE EMPOWERED AND CONSCIOUS LIFE. THE GENUINE LOVE, GUIDANCE AND SUPPORT FROM THE SKILLED INSTRUCTORS AND MY FELLOW STUDENTS WAS APPARENT ON A DAILY BASIS AND SO APPRECIATED. I ENJOYED EVERYTHING ABOUT THIS COMPREHENSIVE AND WELL-PLANNED PROGRAM. GREAT VARIETY OF KNOWLEDGE, EXPERIENCE, AND LASTING FRIENDSHIPS. I'M FOREVER GRATEFUL.
WHAT AN INCREDIBLE EXPERIENCE! THE QUALITY OF THE TEACHING AND EDUCATION WAS TRULY FANTASTIC. THE STAFF ALONG WITH ALL OF THE EXPERT GUEST SPEAKERS WERE SUPER SUPPORTIVE AND KNOWLEDGEABLE. I FEEL WELL EQUIPPED AND EXCITED TO GO OUT INTO THE WORLD AND SHARE WHAT I HAVE LEARNED. I ESPECIALLY LOVED THAT WE WERE ENCOURAGED TO EMBRACE OUR OWN STYLE OF TEACHING. THE STUNNING AND MAGICAL LOCATION WAS THE CHERRY ON TOP!
I feel very lucky to have stumbled on to the gift of this practice, and I love that now I get to introduce it to others. I get to encourage the uncovering and discovering that inevitably comes along with it, not only during the asanas, but during those unexpected quiet moments of stillness…those golden moments where you find yourself going inward, and you find yourself. I'm SO excited to continue being a student of yoga…to continue being a teacher of yoga…to keep moving on this path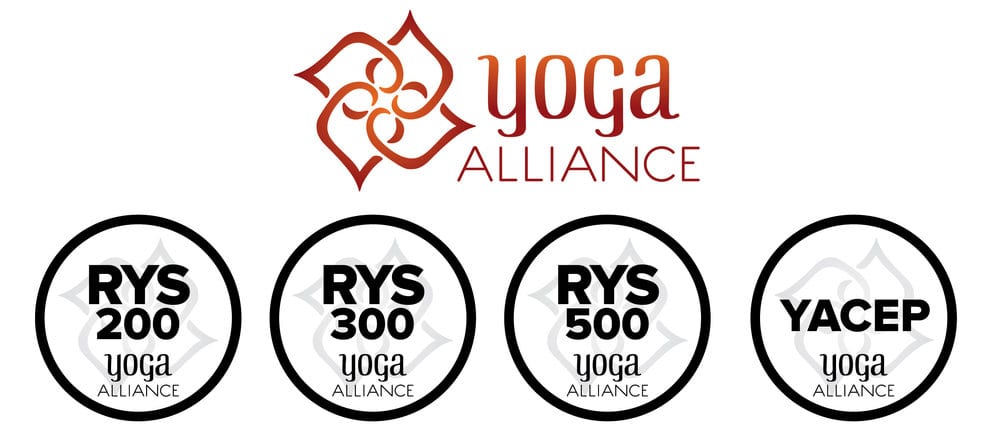 PLEASE NOTE: A NON-REFUNDABLE DEPOSIT IS REQUIRED TO RESERVE YOUR SPACE IN THE PROGRAM. A 50% BALANCE OF PAYMENT IS DUE 30-DAYS PRIOR TO THE START DATE OF THE TRAINING. THE REMAINING BALANCE IS DUE 10-DAYS PRIOR TO THE START DATE OF THE YOGA TEACHER TRAINING. A FULL REFUND, MINUS THE DEPOSIT FEE WILL BE OFFERED FOR CANCELLATIONS MADE MORE THAN 60-DAYS PRIOR TO THE START DATE OF THE TRAINING. CANCELLATIONS OF LESS THAN 60-DAYS ADVANCED NOTICE WILL BE REFUNDED 50% OF THE TEACHER TRAINING PRICE. REFUNDS WILL NOT BE OFFERED ON CANCELLATIONS MADE LESS THAN 30-DAYS IN ADVANCE. REFUNDS WILL NOT BE OFFERED ON DISCOUNTED RATES.